About Dominic's Astronomy Images
This website is a highly experimental tool for publishing galleries of astrophotos online.
It was developed by Dominic Ford in 2019. At some point I may open it up so that anyone can upload their images into it. First I need to fix all the problems, though!
Dominic Ford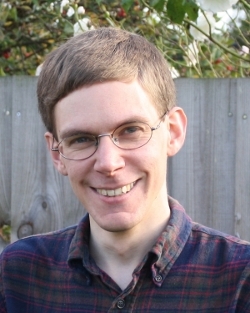 I work on the Exoplanet Analysis System for the European Space Agency's forthcoming PLATO mission, which is scheduled for launch in 2026. I am based at the Institute of Astronomy in Cambridge, UK, where I work with Nicholas Walton.
From 2017 until 2019, I worked at Lund Observatory, Sweden, leading the development of the 4MOST consortium's data analysis pipeline for spectroscopic surveys of the Milky Way. In particular, I studied the strengths and limitations of machine-learning techniques for analysing astronomical spectra, since such methods may be the only feasible way to process the tens of thousands of spectra that 4MOST will observe every night.
Projects I work on in my spare time
Experimental projects
Old projects
Ancient projects
In the 1990s I was the kind of geeky teenager who sat in my bedroom writing computer games for my Acorn Electron. I even got a couple of them published. Though the reviewers spotted, quite correctly, that I wasn't very good at making up story lines.
Copyright information
All of the information and diagrams on this website are © Dominic Ford.
However, they are provided for the benefit of amateur astronomers worldwide, and you are welcome to modify and/or redistribute any of the material on this website, under the following conditions:
Any item that has an associated copyright text must include that unmodified text in your redistributed version,
You must credit me, Dominic Ford, as the original author and copyright holder,
You may not derive any profit from your reproduction of material on this website, unless you are a registered charity whose express aim is the advancement of astronomical science, or you have the written permission of the author.
Contact details
You can email me at

.